A mother is said to be the representation of the Almighty. It is the mother who is the first relation, the first teacher and also the first friend one has. It is near a mother that one can shed down all emotions and be what they are and in return get complete solace, confidence and love from her. A mother nurtures a child as a teacher to do what is right and wrong, and stands with her child as a friend supporting their goals and responsibilities of life. Shri Ram and his brothers had such love and affection of a friend from their mother Mata Sumitra.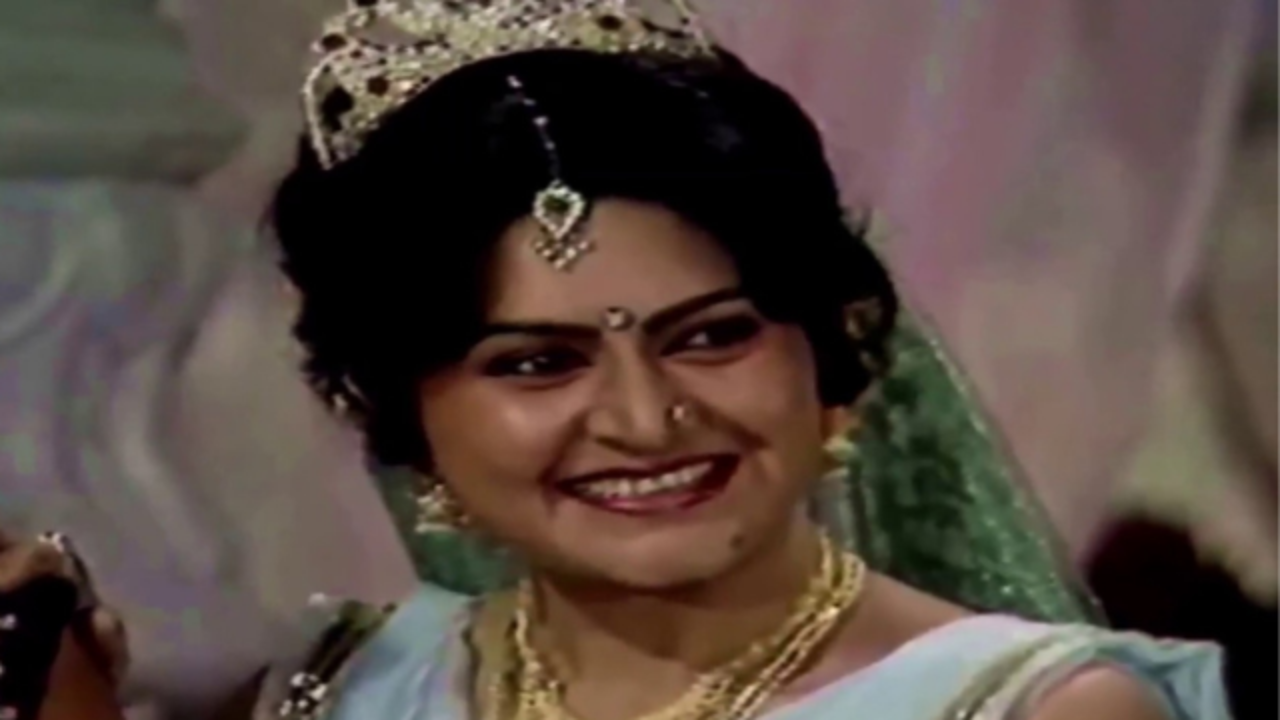 ImageSource
Striking balance – Mata Sumitra was unique in a way that she bought up all the four sons with a friendly and an affectionate way, yet always making them responsible in the preservation of Dharma and making them strong in this process. While Mata Kaushalya taught them rules and conduct and Mata Kaikeyi pampered them, Mata Sumitra taught the four sons to balance love and responsibility in an unbiased manner. She was successful in making her own identity by being the friendliest mother to the four sons and treating them all equally with love, care and discipline.
Teaching servitude to her twins – Mata Sumitra's greatest virtue was that she taught her twins to always be in the service of the elder brother's and teaching to be united always. Lakshman became the lifeline of Shri Ram and Shatrughan was the shadow of Bharat. It is because of Sumitra's upbringing that both the twins were instilled with values of service and devotion towards the elder ones in the family. She gave unreserved love to Urmila and Shrutakirti, her daughters in law, and considered them as her own daughters giving them all the love of a mother.
Leading way to Lakshman – Mata Kaikeyi sent Shri Ram to the forest to make Bharat king. On the contrary, Sumitra sent her own son Lakshman to the forest to serve Shri Ram. When Shri Ram was hesitant to take Lakshman along with them, it was Mata Sumitra who dispelled all doubts and encouraged Lakshman to go along with them and serve his brother. She gives Lakshman counsel that as a sevak, he should serve Shri Ram and Mata Sita, day and night and forget his own comfort, sleep and food. Her blessings gave Lakshman all the strength to face the hardships of the forest and he served Shri Ram and Mata Sita with total devotion.
Strength to family – When Bharat left for Nandigram as part of his duty to fulfil his responsibilities towards Shri Ram and Ayodhya, Sumitra became the strength of the family and guided Shatrughan in handling the responsibilities of the palace. She hid her suffering, instead stood as the strength of the family. She gave comfort to all the people and the royal family and motivated them to look towards the future when Shri Ram, Sita, Lakshman and Bharat would be back to Ayodhya and the family would be together again.
As a mother, Mata Sumitra is an epitome of patience, endurance and compassion. She believed that her four sons would never go against Dharma, and she stood up for them
being their inspiration. Sumitra with her friendly, patient and calm nature sets an example that adjustments in the family are a part of strengthening it and the happiness of the whole family is always greater than individual happiness.