The present day world is a turbulent world. The society has changed and the definition of family has changed. Family has become more of a group of persons living together for their own purposes, rather than a bond of relations sharing and caring for one another. From such a lifestyle, it becomes important for one to reflect over the lessons which are important to make our life a meaningful and a purposeful one. Such a purpose starts from home and family and Ramayan clearly depicts how family is greater than an individual.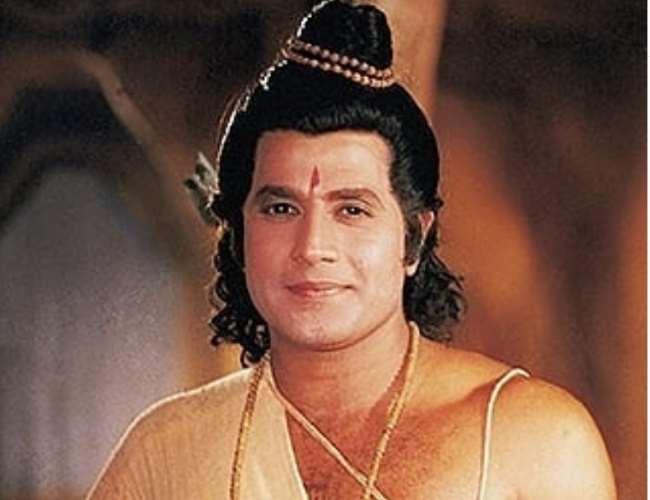 ImageSource
A family is defined as a group of persons with the same blood relation. However, when it comes to Ramayan, it is totally different. The four brothers are half-brothers from three different mothers and a common father. There is nothing as a same blood relation between the brothers, but all strive to live for each other. Shri Ram and his three brothers prove that love and care for each other surpasses every blood relation and makes it a life lasting relation.
A family stands strong on the foundations of rules and discipline, which has become a rare sight in the modern family scenario. In a family governed by rules, there is a better understanding between the elders and the youngsters as all are bound with a single discipline. Shri Ram teaches to follow rules both in the ups and down of life, such as being bound to Rishi Vishwamitr and taking his permission to meet Maharaj Dasarath when they arrive in Mithila for the joyous occasion of their marriage and also during tough times, wherein he does not accept any comfort offered by his father before leaving for the forest. Taking Shri Ram as their inspiration, none of them from the family step back on their responsibility. Respect for rules is utmost important for a family as a whole, as it helps them be more strong and not succumb in times of adversities.
In the whole of Ramayan, the common trait is that whole of Shri Ram's family treats their duties towards Dharma more important than their individual comfort. Be it Maharaj Dasarath' s sacrifice, Kaushalya's patience, Sumitra's humility, Shri Ram's selflessness, Sita's devotion or the loyalties of Bharat, Lakshman and Shatrughan, all with great sacrifice follow their responsibilities for the family to stay together. The modern family where everyone is to their own, can imbibe such traits which would make the foundation and future of the family prosperous and strong. To be responsible for the family is the most important lesson of all.
ImageSource
Being the eldest has its own advantages and responsibilities. But, Shri Ram never took advantage of that factor, but was the most responsible of all in the family. Though he was entitled to the crown by age and virtue, he believed that as a son it was more important to obey his father's command rather than take advantage of being the eldest son. He sets an example to the whole family that age does not matter when it comes to follow and obey Dharma.
The inspiration Shri Ram gives his family though his conduct is their greatest strength and his family remain united in word, mind, thought and deed and set an example of an ideal family all times. Undoubtedly, these strong values are more necessary for today's family system to survive and understand the true meaning of being together.