Being a righteous King and a loving father with balance is a subtle task, yet Maharaj Dasarath did his job exceptionally well that his name got forever imprinted as the greatest king and a doting father. A great warrior, a just king and a lovable husband and a loving father Maharaj Dasarath was born for a purpose to be the father of the Supreme Being himself.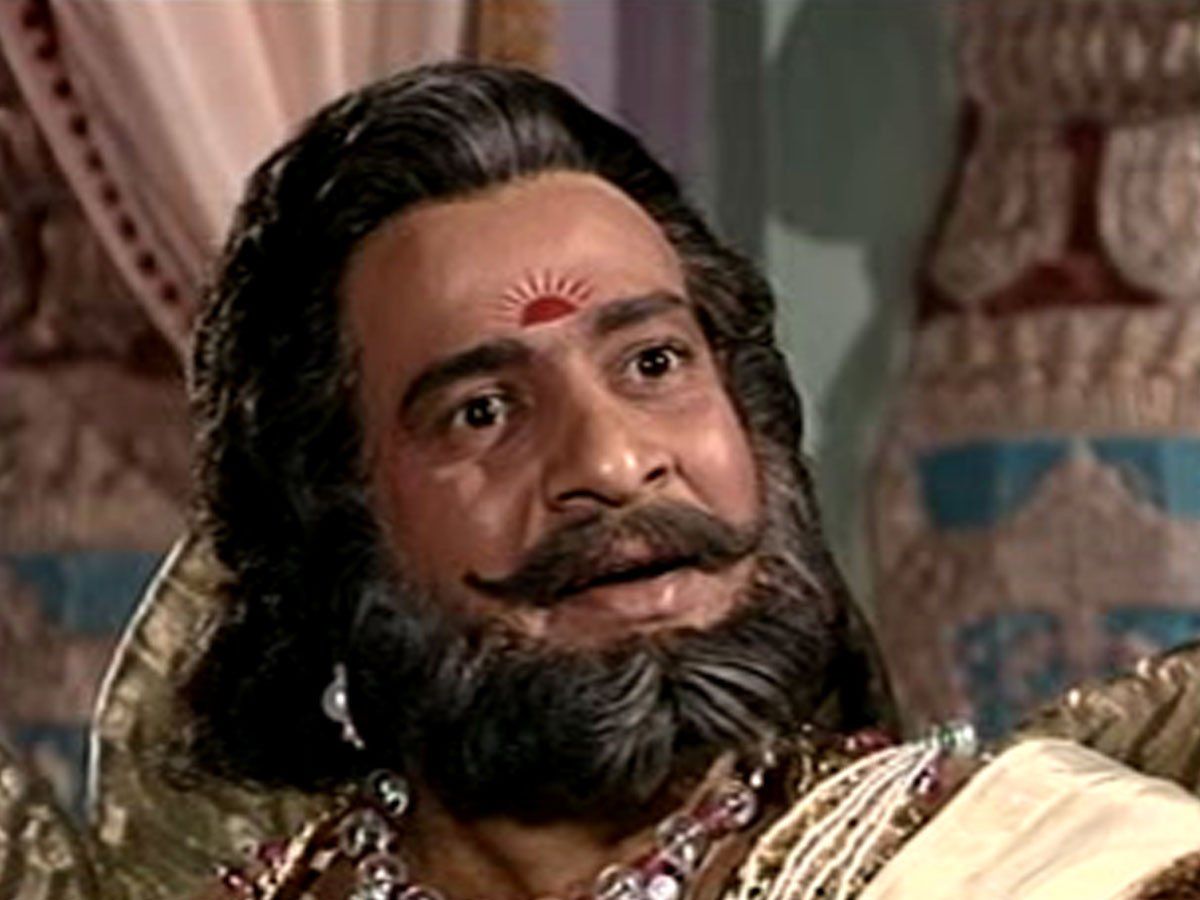 ImageSource
For children, Maharaj Dasarath walks all the way to Rishyashring Rishi and surrenders at his feet. At that time, there is no authority of an Emperor but only with humility that he approaches the great sage and requests him to conduct the Putrakamesthi Yagna. It is because of this great quality that Bhagwan Vishnu chooses to be born as his dear son. When the four sons are born, Maharaj Dasarath' heart and home are filled with happiness. He adores his four sons and shares his love and affection equally on all of them and Shri Ram as his elder son becomes his lifeline.
Inpsite of being his adorable sons, Maharaj Dasarath never spoilt them, but trained them in the values of discipline and truth. Right from their childhood, he saw to it that they walked on the right path of Dharma. Such was his parenting that not only the four sons grew up to be good humans, but also developed great sibling love among them forever. Maharaj Dasarath imparts that a child can be pampered and also inculcated the values of Dharma. For the same reason, he sends the four princes to the Gurukul Ashram and makes them lead their life as normal humans so that they understand the value of goodness in life.
When Rishi Vishwamitr asks Maharaj Dasarath to send Shri Ram along with him, the king is worried. His fatherly love makes him think that how would Shri Ram fight such powerful demons. But when Rishi Vashisht reminds him of his duties as a king, Maharaj Dasarath immediately composes himself and sends Shri Ram and Lakshman along with the sage and orders them to serve him with all respect and never go against his order. Shri Ram and Lakshman duly follow the order of their father and with their behaviour win the hearts of all.
If Shri Ram is the lifeline of Maharaj Dasarath, then truth is his soul. When Queen Kaikeyi asks him to fulfil her two boons, Maharaj Dasarath is devastated and broken. He gets stuck between the fight for truth and his love for his son. But Shri Ram understands the agony of the king and gives priority to his father's word rather than his own comforts and goes to the forest. Even though Maharaj Dasarath suffers immensely from the separation of his dearest son, he abides to truth, but does not keep quite as a helpless man and removes Kaikeyi's rights as his wife and tries to let her know that what she did was totally a heinous thing.
As a King, Maharaj Dasarath fulfils his adherence to truth and gets separated from Shri Ram , but as a father gives the ultimate sacrifice of his life for his dear son. There is no such father who can ever match to the love of Maharaj Dasarath for Shri Ram. Hence, whenever it comes to a description of father son bonding, the names of Dasarath and Shri Ram first come to one's mind and fill it with happiness and regard.